About Us
MISSION STATEMENT
To develop, manufacture and market premium quality vices, clamps, and associated hand tools, providing high level of customer satisfaction, rewarding and challenging workplace for our employees and to achieve sustained profitable growth through dedication to service, quality, innovation and continual improvement.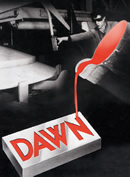 THE DAWN VISION
Our objective is to provide our customers with high quality, high performance vices, clamps and associated handtools which offer superior value for money. It is our firm belief that our customers seek from us a service which goes beyond the product itself. We will anticipate correctly, future market requirements and provide competitive service to customers.
Our task is to identify the critical elements of our business partnerships and to develop clamping, holding, gripping, fastening and associated handtools which provide both partners with the highest possible level of long term satisfaction. We will achieve this objective providing we maintain a commitment to excellence throughout all aspects of our business. Consequently, we place substantial emphasis on the calibre of our employees for it is they who ultimately shape our company and give it the essential quality necessary for success. We will strive to provide our employees with a challenging and rewarding environment which will extend their capabilities and provide excellent levels of job satisfaction.
Our success in achieving these objectives will be measured by our ability to generate levels of profit that reward investors, sustain long term growth, provide competitive rewards for employees, and benefit the communities in which they live and work.
THE "DAWN" HISTORY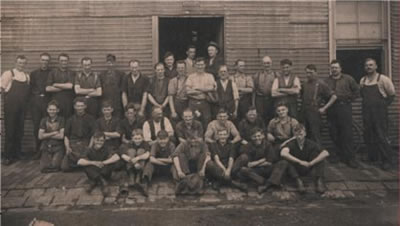 1931 Dawn Machine Shop employees


Dawn commenced operations in the Melbourne suburb of Coburg, Victoria in 1917 under the name of Dawn Manufacturing Co. It was founded by four brothers named Blake, who were all engineers. The first products manufactured were vices.
After the first world war, Dawn grew considerably and was selling its products all over Australia. They were very busy during the depression with each employee working 60-80 hours a week. During the second world war, Dawn was supplying vices and clamps to the Australian Defence Department and to munitions.
In 1959, the company was taken over by the G.N. Raymond Group. The Dawn catalogue now included a wide range of engineer's vices, woodworker's vices, plumber's vices & equipment, G-clamps, quick-action clamps and toggle clamps. In 1973, Dawn was acquired by Siddons Ramset Limited. In December 1991, Dawn became a unit of the United States owned Stanley Works Pty. Ltd.
In November 1998, Dawn regained its 100% Australian ownership and now as a separate strategic business unit, is in an excellent position to improve and expand its manufacturing and marketing operations in Australia.


QUALITY BUILDS REPUTATION AND REPUTATION GOVERNS PROGRESS



1933 Dawn Foundry employees outside the factory


Once an Interstate visitor walked into the offices of the Dawn Manufacturing Plant, and stated that it had not been necessary for him to make any enquiries in order to locate Dawn, he merely followed the red line which reached unbroken from Northern Queensland to Melbourne. "Dawn" products are finished in a distinctive red paint, and the remark made was no fanciful exaggeration for in almost every factory and workshop in Australia, one or more units of "Dawn" equipment are in use giving reliable service.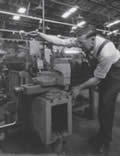 Machining a Vice Slide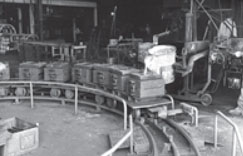 Molten Metal poured into moulds


DAWN TOOLS TODAY
Quality, Reliability & Maximum Efficiency in Hand Tools & Vices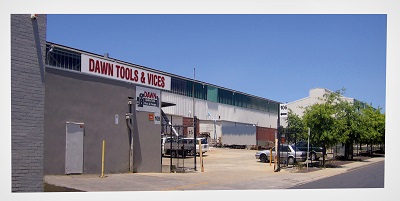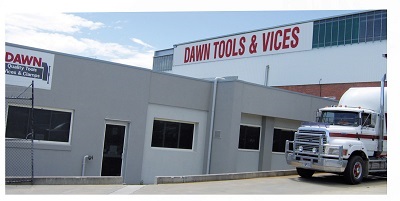 Manufacturing Plant
Warehouse


In November 1998, Dawn regained its 100% Australian ownership and now as a separate strategic business unit, is in an excellent position to improve and expand its manufacturing and marketing operations in Australia.
Our 90 years experience and investigation in the design and metallurgical practice are embodied in the fabrication of Dawn's premium quality tools. Our customers have given enormous support to our policy over the years to produce and market premium quality handtools that compare with the world's best.
Each of the "Dawn" products has features that show the application of sound engineering practice and indicates a true understanding of the individual requirements. Each product is an added reason for the enviable reputation for reliability that the "Dawn" trade mark stands for. The "Dawn" reputation means exceptional quality, reliability and maximum efficiency.
Pry Bars, Punches, Chisels, Scrapers, Automotive Products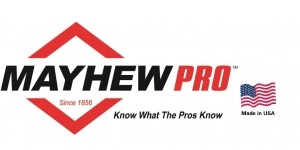 Dawn Tools and Vices are the Australian agents for Mayhew Tools from U.S.A. who manufacture premium quality Pry Bars, Punches, Chisels, Scrapers and Specialist Automotive Products.
Since 1886, Mayhew had been the tool of choice for certified technicians and automotive professionals whose livelihoods depend on their day-to-day performance and reliability. There's only one name to turn to for tools that work properly, each and every time you pick them up.
Carver Clamps
Clamping & Workholding Equipment



Dawn Tools and Vices are the Australian agents for Carver Clamps. Carver is the UK's leading manufacturer of Clamping & Workholding Equipment for the world Market. Carver have manufactured a range of premium quality industrial clamps for welding and metal/wood-working use for over 40 years. The range includes the Carver Rack & Bar Clamps, Carver T Slot Clamps, Carver Buttress Clamps and Carver Machine Vices.